15 March 2019
MASTER OF SILK CANVASES: JOHN MARTONO
INDONESIAN ARTIST JOHN MARTONO WITH UNTITLED, 2018, PAINT ON SILK WITH HAND STITCHING, COMMISSIONED BY FIIDAA ART FOR THE CAPITOL KEMPINSKI HOTEL, SINGAPORE
When looking at John Martono's art, many are intrigued by the dynamic interplay and movement of colours that seem to dance with one another. This is largely afforded by the uniqueness of the silk canvas, and John's artistic mastery of the medium. Fiidaa Art spoke to John to find out more about how he works and what his works mean to him.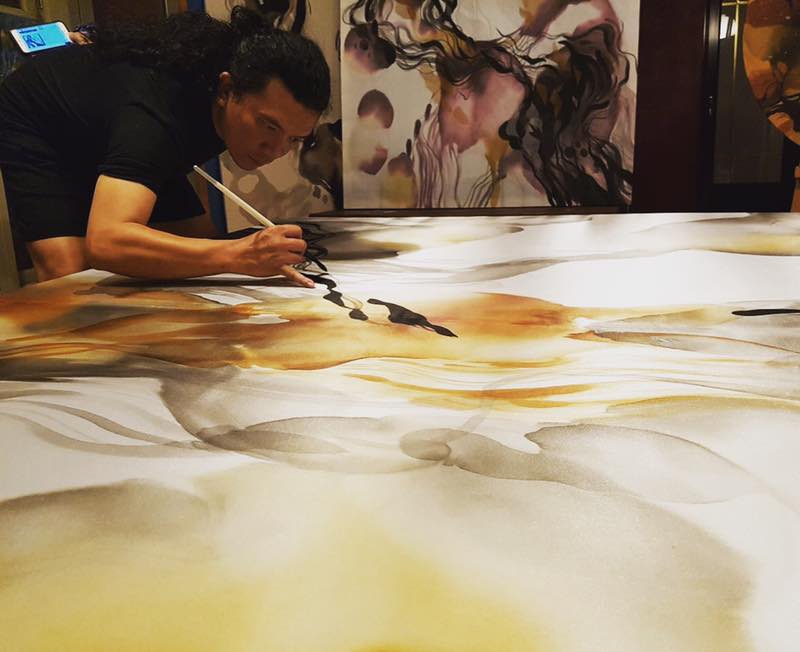 What led you to use silk as your canvas?
I have explored many practices of art, starting with acrylic and oil paints in junior high school. I went on to textile painting and design and worked with fiber threads and textiles, including tapestry, two- and three-dimensional works and collages. I then had projects where I painted on silk dresses. This led me to my interest in painting on silk. I realized that silk and silky fabrics have their own character that is very different from the usual canvases for paintings. This difference drew me to silk canvases.
Your works are often a beautiful interplay of different colours or combining blacks with a contrasting colour. How would you define your relationship with colour?
Colours are the tools of my creativity. I use colours in a multitude of ways to bring out the nuances of each colour. I create my own colour palette of unusual contrasting colours to bring a challenge and interest to my paintings.
Could you describe your working process?
I plan on my sketchbook jotting down sketches and drawings before I start painting on the silk canvas. I alternate between painting and stitching. I paint on the framed silk, make stitches, paint again, until I am satisfied with my art. This process takes multiple days depending on the size of the canvas – for instance, a 100cm x 100cm painting can take around 10 days from start to finish. 
What are your sources of inspiration?
My ideas and concepts center around the journey of happiness and life. Through my art, I hope to spread happiness and joy..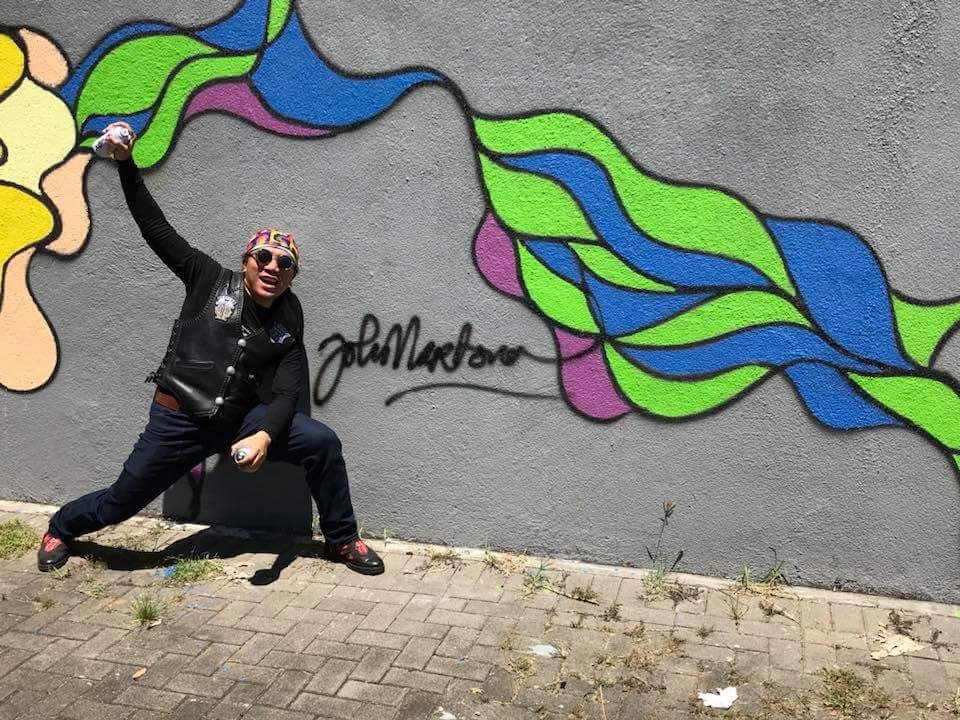 To find out more about the artist and view more of his works, continue onto his gallery page.
We would like to thank John Martono for taking time for the interview.
Images courtesy of John Martono.
---