24 March 2022
SPRING COLLECTION 2022
LET'S TALK ABOUT ART


Spring Collection 2022
Spring is the time for new beginnings. It has a wonderful feeling of being full of hope when it comes to this time of year. Why not kickstart your art collection today? Art can make your space feel warm and inviting, create an atmosphere of joy, spark conversations, and bring forth meaningful experiences. 
The curators here at Fiidaa Art draw inspiration from your favourite art to curate an extensive line-up of works for you to peruse. From abstraction to realism, paintings to sculpture, there is art for everyone. 
If you need assistance in your selection process or want to learn more about a particular work that interests you, do not hesitate to contact the team at info@fiidaaart.com. We look forward to spreading the joy that art brings! 
"THEN ONE DAY EVERYTHING CHANGED NO. 1" BY DENNIS MONTERA
BRIGHTEN YOUR SPACES. 
The Art that you collect can make your rooms come alive. It injects a stronger personality into your home's interiors. Let us help you find works that can embellish your home, making it an oasis for the soul. 
"ROAD TO THE FIELD -1" BY SHWE THEIN
"NEBULA-6" BY TARINI AHUJA
"SUMMER BAY" BY FRANCESCA GNAGNARELLA
LIGHT UP YOUR LIFE. 
Your home is your safe haven, so make it your very own paradise to rest and recover from work. These bright and joyful works are sure to inject happiness into your every day.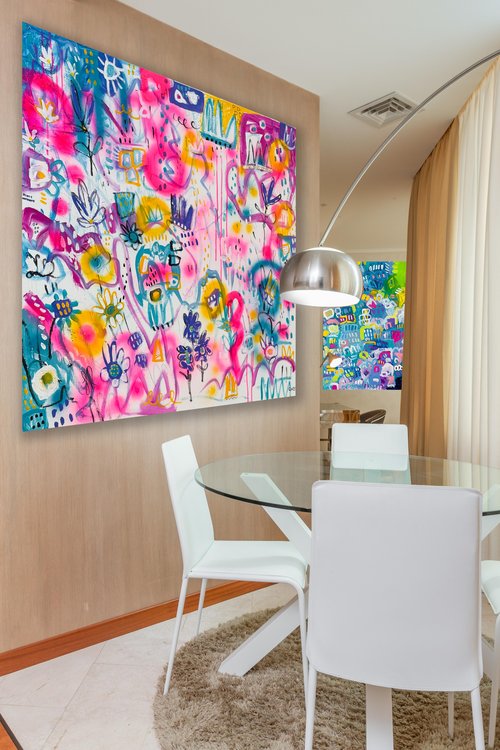 "DON'T LET THEM DULL YOUR SHINE" BY SAMANTHA REDFERN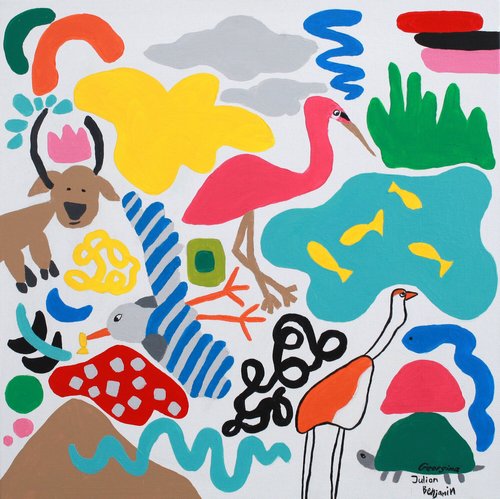 "BIRDS OF INDIA" BY GEORGINA GRAY
OPENING A NEW WINDOW WITH FLORAL WORKS. 
A Spring Collection would be incomplete without some splendid vistas of flora and fauna. These mesmerizing landscapes transport you to a new land, presenting you with a one-of-a-kind view of the world out there. 
"SEÑORITA" BY CORINNE NATEL
"RENAISSANCE" BY GRACE AZA-SELINGER
Enjoying the content so far? Fiidaa Art sends regular newsletters to keep you up-to-date with the art world. 
---